Confidential: Myron A. Lameman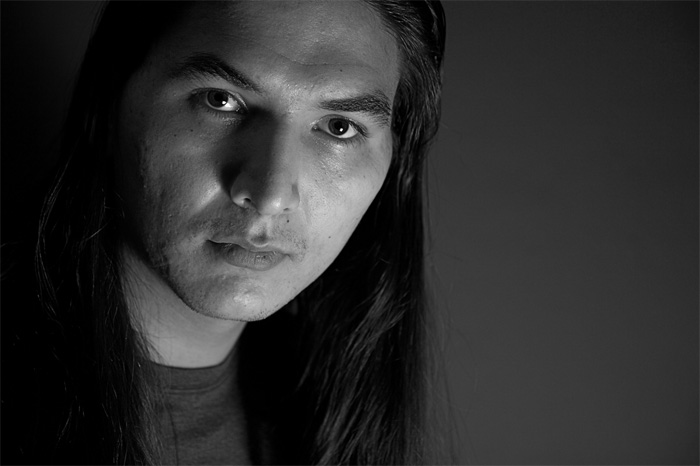 Windspeaker: What one quality do you most value in a friend?
MAL: Integrity.
W: What is it that really makes you mad?
MAL: Feeling useless. It can be frustrating being in film, because sometimes I doubt myself if I don't have the latest and greatest equipment. You just have to get over that and shoot something.
W: When are you at your happiest?
MAL: I'm happiest when I finish a film and complete that loop. Film can take a long time from concept to distribution, so I work on other projects as a cinematographer or editor. I'm healthy and happy as long as I'm busy and especially if I'm helping someone else.
W: What one word best describes you when you are at your worst?
MAL: Apathetic.
W: What one person do you most admire and why?
MAL: My wife. She is always encouraging and supporting others, including me, while accomplishing her own projects.
W: What is the most difficult thing you've ever had to do?
MAL: Putting myself out there has been difficult. I'm my own worst critic. This can be good during production if you use it to make the film better as long as it doesn't get in the way, but when your film is done and out at festivals, you have to let it have its own life. You can never really know what other people will see in your work or where it will go.
W: What is your greatest accomplishment?
MAL: My son and soon-to-be-born daughter are the greatest gifts. They've taught me to be a kid again and just play.
W: What one goal remains out of reach?
MAL: I'm developing features that I hope to direct in the future. One way is to shoot a low budget indie feature on my own. Another is to master directing short films. It's important to get more experience directing before expecting support (without having to hand the film over), but I'm confident that it will be within reach soon.
W: If you couldn't do what you're doing today, what would you be doing?
MAL: Right now I'm working in film, but I'm interested in web comics, animation, and video games. I've recently been inspired by writing for an animated series. I'd also like to design video games with Cree language and culture for my children.
W: What is the best piece of advice you've ever received?
MAL: It's important to be mentally, physically, emotionally, and spiritually balanced.
W: Did you take it?
MAL: It's an ongoing process that I feel I've made improvements with thanks to support from friends and family.
W: How do you hope to be remembered?
MAL: As a good husband, dad, and artist who made some provocative stuff.
Myron A. Lameman comes from Beaver Lake Cree Nation in Alberta. He is a 2008 graduate of the Capilano University in North Vancouver, BC and during that time he was a part of the Indigenous Independent Digital Filmmaking and Advanced Cinematography program.
During his time there he created a seven-minute short film called Mihkoh and an additional 20-minute continuation called Nipiwin. Lameman said that Mihkoh and Nipiwin "speak strongly to the work I continue to pursue , films with political, social or cultural perspectives imagining alternative histories and futures of Indigenous people and the land."
More recently Lameman has written, directed, edited and done the cinematography on Blue in the Face, a comedy short released in October 2010 dealing with the effect of a popular Hollywood film on one of its Native viewers. His newest documentary, released in 2011, is Extraction. It deals with the effects of oil extraction from the Alberta tar sands on his home reserve's people, wildlife and land. He received funding support from the National Geographic's All Roads Film Project.